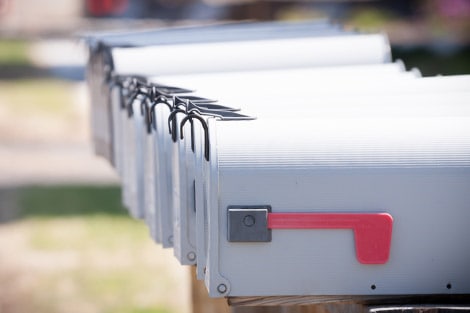 Grow Your Business With MicahTek And Every Door Direct Mail&Trademark;
With EDDMTM we do all the work for you; choose MicahTek as your all-inclusive solution for EDDMTM. We handle everything from the design, print, postal preparation and mail fulfillment. Don't waste another dime on expensive advertising… you can't find a cheaper, opportunity than EDDMTM!
MicahTek is proud to support the USPS's EDDM program and offer competitive pricing on printing!
What is Every Door Direct Mail?
EDDMTM is an affordable direct mail marketing solution businesses can use to target a specific geographic area, without needing a name or address. Since this information is not required on the printed pieces, production time is reduced and costs are lowered. The postcards are mailed and distributed by carrier routes enabling lower postage costs. EDDMTM is affordable way to reach new potential customers and gain new business. Using EDDMTM you can reach every address within a defined geographic area, such as neighborhoods near your business or in areas where you seek new customers.

Cost Effective and Simple ~ No Hidden Costs
No List: lower costs by eliminating the need to rent or maintain mailing lists (you simply have the words "Postal Customer" and the post office will deliver your direct mail piece to the addresses on the carrier routes that you select)
No Postage Permit to Buy: Typically when mailing a postcard through the post office you need a permit which can cost as much as $450 simply to open your account. When using EDDM Retail to mail, this annual fee has been waived
Discounted Postage: greatly reduced postal rates — as low as 14 cents in some areas
Mail Jumbo cards at a lower cost: Plenty of room on your direct mail piece to get your message across, giving your direct mail piece the "WOW" factor
You control drop date and carrier route
No Annual Fees
Increase ROI: reach every address within a defined geographic area, such as neighborhoods near your business or in areas where you seek new customers
Guaranteed 100% delivery
MicahTek can design a professional piece for your EDDMTM program and offers competitive pricing on printing. Mail larger postcards, flyers, brochures, or menus… and generate a better response! There are no limitations on the content, and you can even add a call tracking number, QR barcode, or special coupon/offer to track your results. The USPS EDDMTM program has several rules and regulations on size requirements, but don't worry MicahTek will handle all the paperwork and hassle for you!
Here are just a few industries EDDMTM will work for:
Amusement Parks
Attorneys
Auto Repair
Banking
Beauty Salons
Car Wash
Computer Repair
Dry Cleaners
Churches (Religious)
Doctors
Dentists
Electricians (Heating and Air Conditioning)
Floral Shops
Health clubs/Gyms
Hotels
Internet Services
Landscaping
Medical
Museums
Restaurants (Food and Beverage)
Retail Stores
Storage/Moving Companies
Tax Services
Take advantage of this offer affordable direct mail service offered by your local post office, TODAY!
Find out how easily you can take advantage of this discounted mailing opportunity.