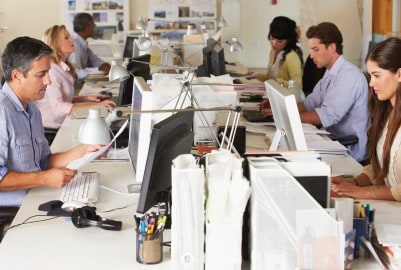 Managing Your Information
---
MicahTek professionally manages your customer database and member information. Take advantage of MicahTek's years of experience, successfully partnering with many of the leading organizations in America. MicahTek's highly trained senior management staff has committed themselves to the fulfillment of your mission statement. Our management team communicates regularly with you, keeping you informed of all activities relating to your account.
Merging incoming mail, phone calls and Internet transactions into a tightly integrated customer database system will benefit your organization tremendously. At all times you will know exactly where you're at in the processing and fulfillment of your customer and member accounts. Utilizing MicahTek's secured Internet access you will take advantage of not only being on top of things but provide valuable input in the daily processing of your information.
Managing fund raising programs or magazine and newsletter subscriptions are only a few of the projects professionally managed by MicahTek.
Centralized Information Systems designed to manage client data from multiple input channels resulting in improved service while reducing cost.
The data management center features state-of-the-art computer hardware, custom software, and the most powerful Cloud Business Application (NetView) available. We understand all organizations are unique and deserve special hands on attention. Be unique! See how MicahTek responds and truly partners with you in your efforts to fulfill your mission.
Data entry and mail processing departments expedite your data input and output processing, transforming a lifeless mailing list into a dynamic active database with an exhaustive transaction history of every contribution, pledge, subscription, and order on file. Through processing and fulfilling each transaction exactly per your instructions we insure not only accuracy but timely expediency in responding to your customers and members.
"For eight years MicahTek has served with professionalism and passion. They are the secret staff behind the curtain" that makes us look good, and at a cost that is thousands of dollars cheaper than if we hired our own full-time staff. With their help we are able to accomplish far more than we would be capable of doing by ourselves." – Client Testimonial

Staying Up-To-Date
MicahTek converts your raw data into meaningful information. You then use the following up-to-the-minute, comprehensive management reports to measure the effectiveness of your marketing efforts and make informed decisions.
Our seasoned senior Management teams are always available to consult regularly with your organization in any area of need.
Centralized Database operating system, 24/7 Real-Time Client Access
Real-Time Credit Card Processing
Dynamic Transaction History
Product Order
Advanced Data Segmentatio
Manage Contributors
State of the Database Analytics
Enterprise Level Reporting/ Utilities
Online Customer Inquiry
Historical Data Conversion
Duplicate Record Elimination
PCI Compliance
Sound & Book Scan Reporting