Providing Service For 30 Years
MicahTek is a full-turnkey, one of a kind, Service Company supporting Non-Profit and For-Profit organizations. For over 30 years, Pam Conners, founder and President of MicahTek, has dedicated herself to the service of over 1,200 clients benefiting from their partnership with MicahTek. Through the years MicahTek's proven track record has earned the trust of our clients. Our client's testimonies are many as we are dedicated to the long-term success of each client.
Our team of professionals have been responsible for the full scale care of the intricate daily operations of our clients by providing administrative services, management support, back office operations, online services and fulfillment services – in doing so for well over 30 years, we have become known as the "front-line specialists" with the proven level of expertise required to help our clients facilitate their vision around the Globe.
We are staffed with a team of qualified, seasoned professionals who operate around the clock to help fulfill our client's goals and visions in establishing an effective, efficient and economic global presence.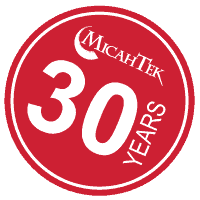 We take great pride not only in what we do, but how we carry out the services we provide, and, based on our client's response, we do it very well. Over the years, we have built solid and successful relationships with our clients and industry peers. Most importantly, MicahTek has distinguished itself in the uncompromising ethical manner in which we conduct business – with respect, integrity and professionalism.
Our Broken Arrow, Oklahoma office is strategically positioned to partner with you and service your organization.
Micah 6:8
"And what does the LORD require of you? To act justly and to love mercy and to walk humbly with your God"
MicahTek serves others and helps them fulfill their potential.